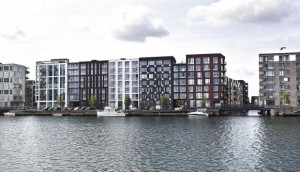 Copenhagen in Denmark is one of the world's happiest cities. The way of life here is traditional, low on crime, cosy and friendly. The quality of life you will experience if you decide to move to Copenhagen in Denmark will increase a great deal once you make that move to this quaint and charming city.
The cost of moving to Copenhagen will depend on many factors, including the area you decide to move into and the time of the year you come here. There are over 1.2 million living in the urban central area of Copenhagen and if you include the outskirts and the metro region there are as many as 2 million here.
Many people that come to Copenhagen will discover that finding accommodation is not cheap but if you do have some reasonable budget levels you should be able to go straight into rented accommodation for around 150 Euros per night. This can prove a high cost but if you are sharing with other adults it can reduce the cost to more affordable levels. Many of the residents in Copenhagen are actually subletting their properties to a letting agency. This is where you contact a letting agency and it becomes the property manager; in other words, you will pay your weekly rent to the letting agency and deal with any problems in your apartment, such as a broken boiler or faulty light switch, directly to them and not the property owner.
Subletting usually comes for a limited amount of time such as six months, 12 months, 18 months or two years. The duration can come under constant review every few months from the letting agency and the property owner. You can sign up for an apartment with some of the many housing associations in Copenhagen. This way is far more affordable, particularly if you plan to stay for a period of more than two years.
You could also consider applying for a mortgage and buying a house in Copenhagen, or it may be cheaper to get an apartment in Copenhagen if you plan to live out here on your own. There are certain rules that will apply to foreign nationals and these will change depending on which country or part of the world you come from. You can find the rules and restrictions on the Foreign Ministry website, which is based at www.um.dk/en.