Category Archives: Moving to Denmark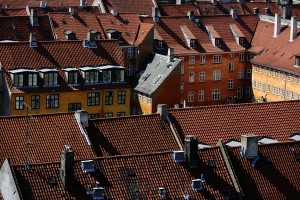 Globalization is urging us to leave our home countries and seek the greener pastures that promises better expansion and accomplishment of our personal and professional goals. This has led to increasing global movement and migration. People are increasingly flocking towards the developed and growing countries to nurture their dreams and Denmark has become the hub of dreamers!
Yes, if you are also interested in migrating to this amazing country and want to be part of its buzzing city life or mesmerizing country side then surely you need to be hyper-vigilant while seeking the Apartments in Denmark. Your decision regarding your House in Denmark will significantly influence your overall experience of living in the country. There are certain aspects that need to be taken in consideration like: city you choose to live, the rent or cost of property, locality, facilities, access to transports etc. Certainly this list is endless and can be stressing when compare to leaving the comforts and familiarity of one's home country. Hence, it is quintessential that you make your choices pertaining to your stay in new place, conscientiously.
Before you venture into some sceptical conclusions you need to be aware of the different types or category of Apartments in Denmark. To begin with, you can seek House in Denmark in 3 significant categories namely:
1. Renting (lejebolig)
2. Buying (ejerbolig)
3. Housing co-operatives (andelsbolig)
We will discuss these three options one by one so that you can assess your preferences and convenient zones that leads you to apt choice in selecting Apartments in Denmark.
1. Renting a House in Denmark:
Firstly, there is renting option available to you and it is one of the most sought after option for the new comers. There are ample resources that can help you in having the access to the available houses and apartments in your preferred city. But first of all let's know about the different renting options that you can avail:
• Renting Private Housing:
This renting option can be availed by the interested people through the landlords or property agencies. Whosoever you are dealing with requires you to sign a contract and hence, you need to be vigilant in deciding the various parameters of this renting option. There is choice between the furnished and unfurnished private housing. In the former, the basic furnishing items are available and in case of the later it is absent. But in some cases in unfinished housing the kitchen equipments are present. It tends to be dependent upon the unique situations and your luck!
The most important thing to keep in mind is the financial aspect. The furnished houses tend to be quite expensive than the unfurnished ones. Therefore, you need to seek your budget limitations before venturing into any of the choices. And, make sure that the items, facilities and financial details are clearly mentioned in the contract.
• Renting Public Housing:
Interestingly, there is also availability of public housing that is owned by the non-profit organizations or subsidized housing associations. They are very cost-effective options. But, as they are welfare oriented, hence, there is preference give to the special needs. Still it is worth exploring option!
If you are interested in exploring it further and want insightful information pertaining to this option then you can seek the National Federation of Housing Associations. It will help you locate the available houses and apartments in this very profitable category.
• Renting from a tenant:
Of course, then there is option of seeking rented accommodation straight away from the tenant. You can get the desirable features through this option as it will give you larger scope and range of choices. There are countless options on the internet and you can explore the images as well. It also helps you in comparing the ultimate cost of your selection in your preferred location. This will provide you with enough clarity of your choices and preferences as well!
Moreover, you also need to know about "tenant unions" or "housing associations" that are very active as well as quite efficacious in your search. They will help you by providing you various links and contacts of the landlords and the interested agencies. This can actually accelerate your search and help you get the desirable results in your quest for the perfect housing option for you and your family, and that also in your budget!
2. Buying a House in Denmark:
There may be the chances that you are looking for buying property in Denmark and for that 'Estate agents' and 'building societies' can help you in moving towards better options. By seeking the appropriate and reliable sources you can greatly reduce the stress and the hassle in acquisition of Apartments in Denmark. In addition to this, there is facility of loans is also available with the building societies. This is very profitable and sensible options for those who want to invest in property and have a long term vision of permanent stay in this sensationally beautiful country.
It is advisable that you seek well-researched resources as well as take care of the property tax information so that you can avoid complications and subsequent disappointments!
More and more houses are sold as "Selvsalg". The Danish term for For Sale By Owner
3. Housing Co-operatives (Andelsboliger):
If you are invigorated in checking some other alternatives in housing facility in Denmark then exploring housing co-operatives can be really worthwhile. In this option, you can buy the shares of the co-operative and use it for accommodation. The positive dimension is that the shares can be sold if you are moving out, after some time.
Hence, now you are thorough with all the available options that can help you in deciding what suits your unique set of requirements. Fortunately, Denmark is never going to disappoint you in any way. In fact it will be making you feel comfortable and welcoming in all the possible ways. Once you have opted for the right place to live you will be able to make a smooth functioning life that will not only be fulfilling but enriching and buzzing. It is time that you start dealing with practical aspects of migrating to a new country and ensure solid foundation from the very 'beginning'!
Useful links:
The Danish Tenants Association